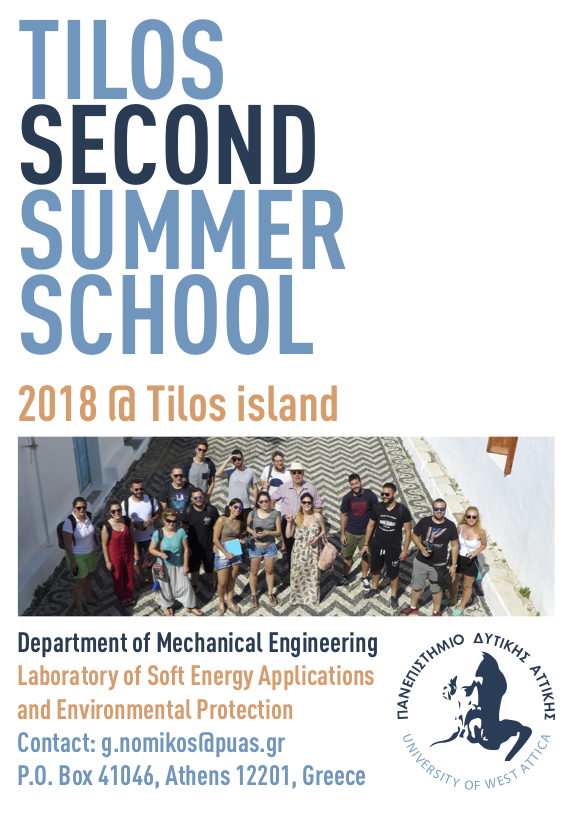 General Information
Objective
TSS-2018 is aiming to provide advanced knowledge about HRES and their application in small and medium scale autonomous electricity grids for maximizing the penetration of Renewable Energy Sources and the long- term environmental and economic benefits.
Why Tilos?
Tilos is a very beautiful island, well-known for its rich ecosystem and locals' hospitality, located at the South-Eastern Aegean Sea (www.tilos.gr). At the same time, Tilos hosts the very first HRES in Greece, which together with DSM aspects comprise an advanced smart island.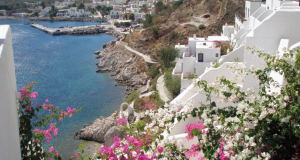 For Whom?
TSS-2018 refers to those who are interested in Renewable Energy Sources and more specifically in HRES, Energy Storage, Forecasting and Demand Side Management techniques as well as to those who are interested in visiting the innovative infrastructures of the Tilos Hybrid Power Station for on-site learning about real-world's implementation challenges.
By Whom?
TSS-2018 is organized by SEA & ENVIPRO Lab and the Optimisation of Production Systems Laboratory, of the University of West Attica, with the contribution of EU experts and practitioners and the support of the Tilos Municipality.
Information for applicants
TSS-2018 is taking place on the island of Tilos, from the 22nd to the 28th of June. The registration fees (850€/person) cover 6 days of accommodation*, full lecture attendance and supplementary material together with daily visits to the TILOS project HPS operation sites. Both lectures and the related material are given in English.

The maximum number of participants is 25 and the selection is based on the application priority. The Online application form is available at the bottom of this page (deadline 8th of June). For more information, please contact:
Mr. George Nomikos // g.nomikos@puas.gr // +30 210 5381430
*Standard hotel rooms, including breakfast
TSS-2018 Time-line
Lecture Hours and ECTS
TSS-2018 corresponds to 40 lecture hours and 7 ECTS.
Scientific Programme Topics
The energy problem of medium and small scale European islands RES based Hybrid Power Stations, Grid integration of RES
Energy Storage
Demand Side Management and Smart Grids
Social Acceptance & Environmental performance of RES-based solutions Economic Evaluation of RES -based Solutions
Future Trends on RES technologies and E-Mobility
Site Visits
Wind Turbine and Photovoltaic Plant sites NaNiCl2 Energy Storage System
SCADA & Energy Management System Center Demand Side Management infrastructure TILOS project Info-Kiosk
Nisyros Geothermal Field (optional)
Tilos Refugee Accommodation Center & sightseeing (optional)